Patrice Braun, PA-C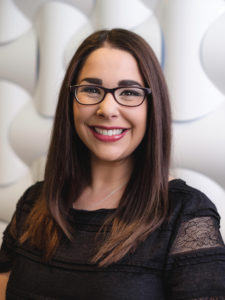 Patrice "Patty" Braun PA-C is a Physician Assistant, who works closely with Dr. Kaveh Khajavi to provide excellent patient care for their patients.
Patty grew up in Hahira, Ga, where her family has a cattle farm. While her 3 siblings worked on the farm projects, Patty worked closely with her father, who was a General Surgeon. She shadowed him through high school and started working as his scrub tech during her undergraduate career at Valdosta State University learning a lot about surgery and patient care. Patty credits her father with a lot of what she has learned in healthcare from bedside manner, first assisting in surgery, to proper medical ethics.
Patty graduated from Valdosta State University in December 2003 Magna Cum Laude with a bachelor of science in Biology/pre-med studies, and was accepted into the Physician Assistant program at the University of Alabama at Birmingham in August 2004. She went on to complete the program graduating Magna Cum Laude with Bachelor of Science and Physician Assistant Studies in August 2006.  After graduation she moved to Atlanta, where her first job was in colorectal surgery for 2 years before transitioning to neurosurgery.
Since completing her training and obtaining certification with National Commission on Certification of Physician Assistants, patient has been licensed by the Georgia Composite State Board, and is a member of both the America Academy of Physician Assistants and the Georgia Association of Physician Assistants.