Contact Us
We accept most major insurance plans.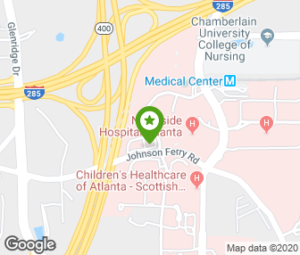 We are located adjacent to Northside Atlanta Hospital.
              Our address is:
980 Johnson Ferry Rd, Suite 490
Atlanta, GA 30342
Office: (404) 780-7811 or (404) 299-3338
Fax: (404) 299-3315
WE ARE LOCATED ADJACENT TO THE BLUE PARKING DECK

HIPPA-Patient Rights & Responsibilities-Patnership for Safety
Welcome to Georgia Spine & Neurosurgery Center.
For all questions regarding appointment times, policies, and other issues please fill out our contact form and one of our representatives will assist you.
*Please Note: Medical Specific Questions  Cannot Be Answered